The Meetjesland in the north of East-Flanders, Belgium
Gerard's Mill in Wippelgem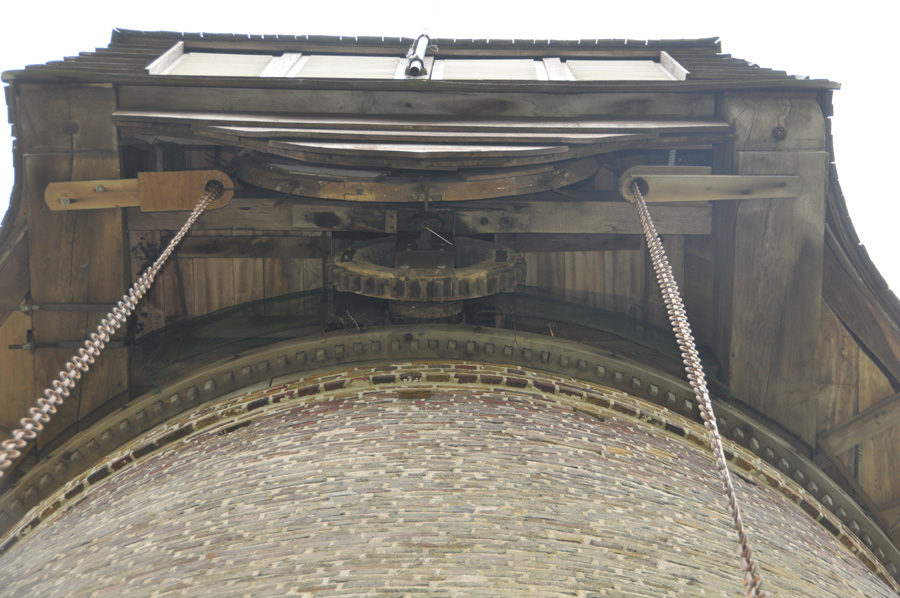 The unique winding system of Gerard's Mill.
Here we see the underside of the teeth next to the curb.
When the endless chain is pulled the cogs turn and they make the cap turn so the sails face the wind.

Het unieke kruiwerk van de molen gezien van onder.
We zien heel duidelijk de onderzijde van de kammen.
Het kruiwerk dient om de kap van de molen te draaien zodat de zeilen in de wind staan.

Picture taken on 5 April 2012.


All about Gerard's Mill
Our Meetjesland — Table of Contents — Find something in this Meetjesland website


MijnPlatteLand.com

Most recent update : 22-04-2021
Copyright Notice (c) 2022